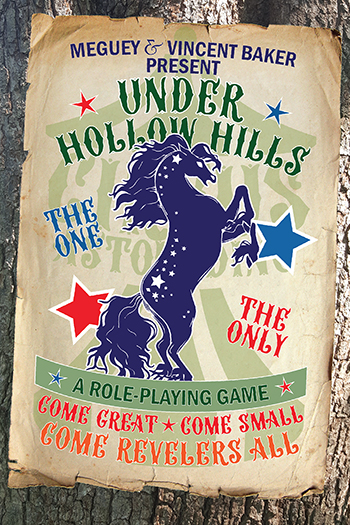 Available now in softback from Indie Press Revolution!
There is a traveling circus under the Hollow Hills.
It travels by moonlight, small wagons creaking in the night silence. It travels lost roads, where fireflies and whisps hover to watch it pass, where goblins peer down from their treebranch perches, and owls. It travels the night world and the day world, fairyland and the living earth, and places otherwise, and no border can keep it. It has mysteries to pose, drama to perform, it has music, juggling, acts of death-defying peril, pratfall comedy. It has dangerous secrets to tell.
Step up, step up. Come great, come small, come revelers all!
Content warning: Elements of fairytale violence, horror, and sexuality. If you know your fairytales, you know we mean it.
Suitable for adults, teens, and young adults.