D. Vincent Baker & Meguey Baker
David Vincent Baker and Meguey Baker are independent game designers and writers working in Western Massachusetts. Their creations include board games, card games, groundbreaking tabletop role-playing games, and social storytelling games. They often work in the genres of horror and folklore, exploring themes of creativity, trust and consent, intimacy, and self-awareness.
Their work includes…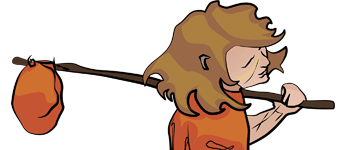 The Wolf King's Son (coming in 2023)
The Wolf King's Son is a casual social storytelling game of fairytale adventure, examining the relationships between boyhood, manhood, "sonhood," kindness, and violence. It casts the player as a young person, raised as a violent man's son but without yet their own concrete self-identity. Situation to charged situation, how do you express and reconcile the violence you've inherited, the expectations of society and previous generations, your natural curiosity and compassion, and your own vulnerability?
Illustration: Vincent Baker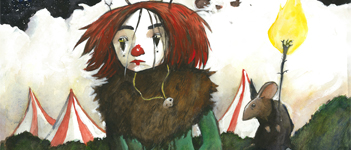 Under Hollow Hills (2022)
Under Hollow Hills is an ambitious tabletop role-playing game inspired by New England folklore, contemporary busking and circus arts, and the essential 19th-Century works in folklore of Wirt Sikes, Robert Kirk, and W. B. Yeats. It's a reflection on the difficulties and rewards of creative collaboration, and an exploration of the relationship between artist and audience at the fringes of capitalism, industrialization, and commercialization. As creators and creative collaborators, and as creators and audiences, how do we forge personal relationships that can sustain us? How do we treat each other when times are good, and how do we treat each other when times are bad?
Illustration: Eric Orchard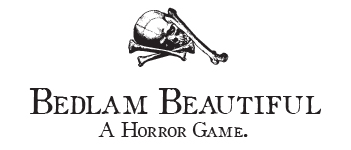 Bedlam Beautiful (2017; limited publication)
Bedlam Beautiful is a horror game about romance, a casual social storytelling game drawing on the imagery of both the 18th-Century poem "Mad Maudlin's Search," and the Kirkbride hospital system, inspired by a visit to the post-decommissioned Northampton State Hospital and based on Meguey's work with new parents experiencing post-partum depression. It examines the medicalization of (especially women's) pursuit of happiness and healthy relationships, and models self-trust in the face of systems designed to create self-doubt and self-ignorance.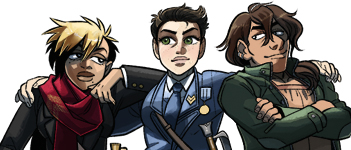 Mobile Frame Zero: Firebrands (2016)
Mobile Frame Zero: Firebrands, with its followup game The King Is Dead (2018), is a casual social storytelling game of romance and adventure. It's based on Vincent's and Meguey's background in sex education, designed to model a variety of healthy and consent-prioritizing approaches to flirtation, romance, boundary-setting, dating, relationships, and breakups.
Illustration: Emilee Denich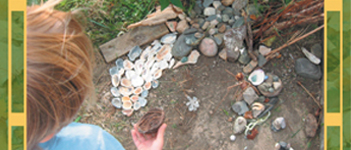 Playing Nature's Year (2015)
Playing Nature's Year is a collection of dice games inspired by the folklore and natural cycle of the New England year. It includes essays on native plants and animals, the annual cycle of the stars, and seasonal local foods. Its eight games range from the lighthearted to the profound, and include reflections on community, ecology, the milestones of childhood, adulthood and parenthood, and the passage of generations.
Photograph: Meguey Baker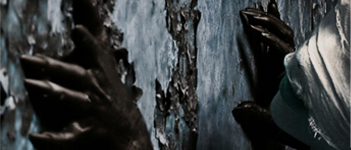 Murderous Ghosts: a Party Game (2012)
Murderous Ghosts is a storytelling party game, a horror game inspired by New England's industrial past. It's a practical examination of the role of audience complicity in horror performance and storytelling: as a live artist, how do you win over your audience, buy them into your performance's success when they may be naturally guarded, and get them invested while respecting their boundaries and consent?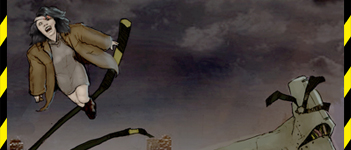 Psi*Run (2011)
Psi*Run is a tabletop role-playing game, designed as an introduction to the form, that draws upon sci-fi, superhero, and horror imagery. It models standing up for yourself, pursuing self-realization, self-expression and social justice, choosing your own priorities, and making productive compromises with your friends and colleagues.
Illustration: Joe Acone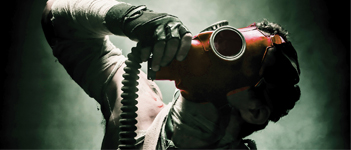 Apocalypse World (2010; 2nd Edition 2016)
Apocalypse World is a tabletop role-playing game that uses the imagery of pop post-apocalyptic science fiction to explore our opportunities, as artists, creators, and collaborators, to break down old systems of creative work and creative consumption, to create new and personal works of art, and to forge our own independent creative relationships. It was a groundbreaking work in the world of independent tabletop rpgs, inspiring hundreds of creators to design, develop, and publish their own games. Its influence can be directly seen in games from the high-profile, popular, and financially record-setting (Blades in the Dark, Avatar Legends), to the most experimental, personal, and obscure.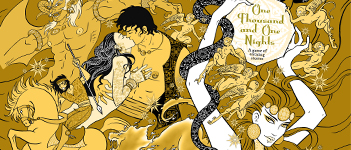 A Thousand and One Nights (2006; 2nd Edition 2012)
A Thousand and One Nights is a social storytelling game that draws from the imagery and structures of classic folktales and nursery rhymes, especially the story of Scheherazade and the Arabian Nights, to reflect on the ways storytelling helps us during difficult times in our lives. It explores the power of storytelling to help us adapt to uncertain circumstances, recontextualize and better understand challenging relationships, and form social bonds under pressure.
Illustration: Claudia Cangini
Finding the Games
These games, and the rest of their games, are available digitally on DriveThru, Itch, or directly from Meguey and Vincent on PayHip. A few are available in print from Heart of the Deernicorn, Indie Press Revolution, or directly.
Find them here, and all inquiries are welcome.